16 JANUARY, 2023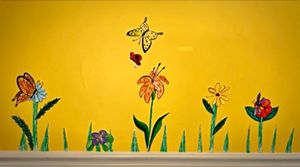 Elliott Harrison and Jefferson House Communique announced today that a music video for the ballad "Goodnight Julia" is scheduled to premiere in early February. 
The animated short film is currently in production and features drawings by Chelsea Westerfield Lamm, who has many animated short films to her credit. 
The animation simply brings to life the lovely message of the lyrics, which are based on a lullaby sung to Harrison and his sister by their father at bedtime. Sung by guest vocalist Lani Williams, the song is from his debut solo album ELLIOTT HARRISON, which was released 28 October, 2022.
"Goodnight Julia" will also be featured as part of "The Elliott Harrison Broadcast" on Musique Boutique podcast in early February to coincide with the premiere.